---
The Fiber-Wireless Integration and Networking (FiWIN) Center for Heterogeneous Mobile Data Communications is an industry/university collaborative research center (I/UCRC) supervised by the National Science Foundation and located at the Georgia Institute of Technology. The FiWIN Center Director is Professor Gee-Kung Chang, Georgia Research Alliance and Byers Eminent Scholar Chair Professor in the School of Electrical and Computer Engineering. The FiWIN new university member site is Auburn University and the site Director is Professor Shiwen Mao, Samuel Ginn Endowed Professor, Fellow of the IEEE, Director of the Wireless Engineering Research and Education Center (WEREC) in the Department of Electrical and Computer Engineering, Auburn University.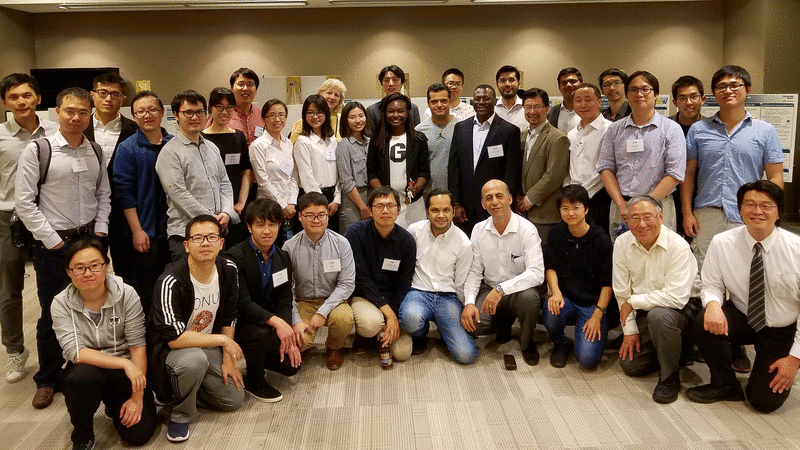 Based on world-renowned research leadership and strong foundation in integrated fiber-wireless access technologies since 2005, FiWIN is favorably positioned to explore emerging fiber and wireless access network architectures, functional modulation designs such as Sigma Delta Modulation, resolution of communication impediments by novel means such as artificial neural network nonlinear equalization as well as to explore new radio access technologies for next generation fronthaul mobile communication. In new Radio system, the flexible mobile fronthaul encompasses the high capacity network links between Central Unit, (CU), Distributive Unit (DU) and Remote Radio Unit (RRU) supported by various waveforms carrying aggregated services. As an example of FiWIN creativity by means of millimeter waves can be transmitted over optical fibers over long distance by a novel method referred to as dual-stage single sideband modulation and probabilistic constellation shaping. With the guidance of industry members we are able to explore the frontier of extreme mobile broadband (eMBB) services. We have achieved a world-record to deliver 1Tb/s wireless signal using D-band millimeter wave (110-170GHz) which is 1,000 times faster than the current 4G technology. It is a common belief that in 6G wireless networks, we need to incorporate D-band or Sub-THz band, interference detection and mitigation, smartly designed mobile edge distributive node for latency-sensitive IoT applications, as well as a wide field of view mm-wave beamformer with autonomous tracking for high capacity and data rate 5G small cells. to further reduce end-to-end latency, increase the data rate and enhance the system capacity.
The mission of the I/UCRC FiWIN Center is to develop interdisciplinary science and technologies to meet the projected needs of the telecommunication industry to increase mobile wireless communication bandwidth, quality of service, and distribution over distances that can be as short as a few meter and as far as hundreds of kilometers. To this end, FiWIN envisions multiband wireless communication from free-space optics to wireless radio frequency (RF), to RoF generated and carried optically over legacy optical fibers through an integrated optical and wireless network that includes signal transmission, fronthaul design, resiliency, load balancing and dynamic allocation of resources. Results of the research are disseminated among industrial members to foster the development of a competitive, widely available, high performance, and secure infrastructure for advanced, high performance mobile data communications.
---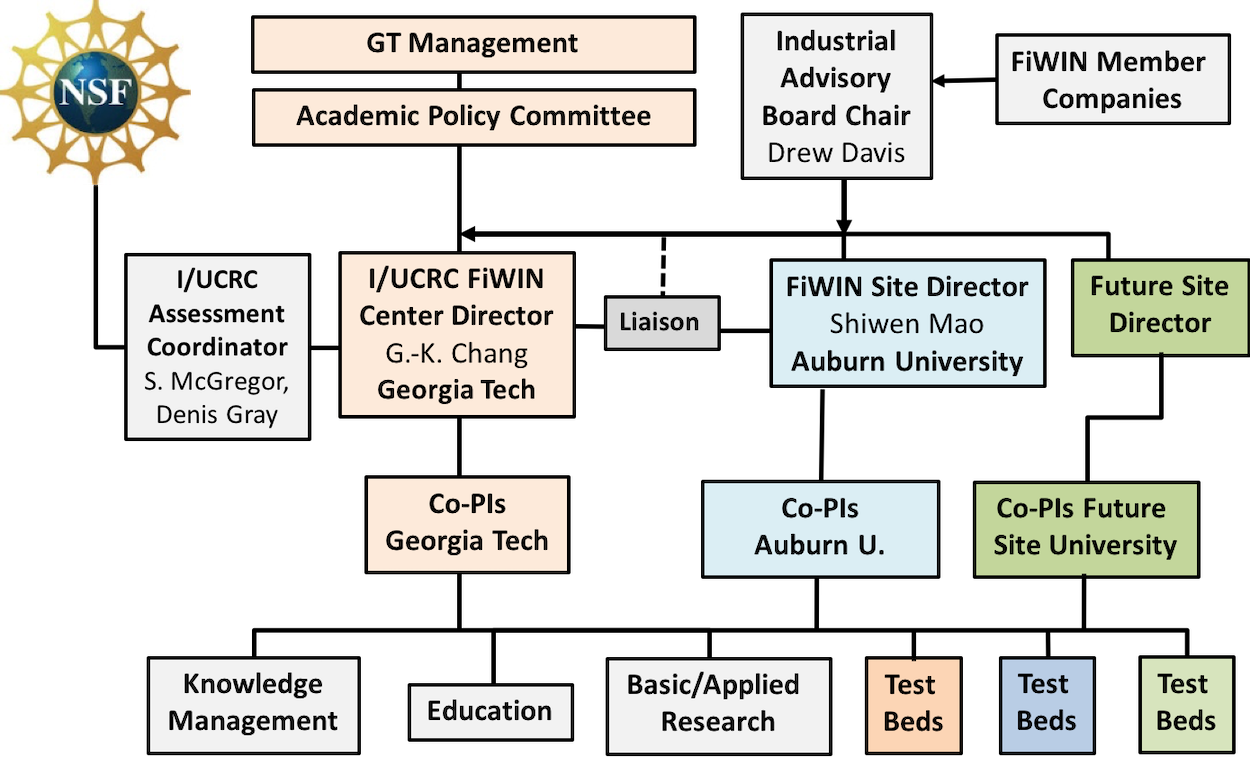 NSF I/UCRC FiWIN Center Organization Structure
---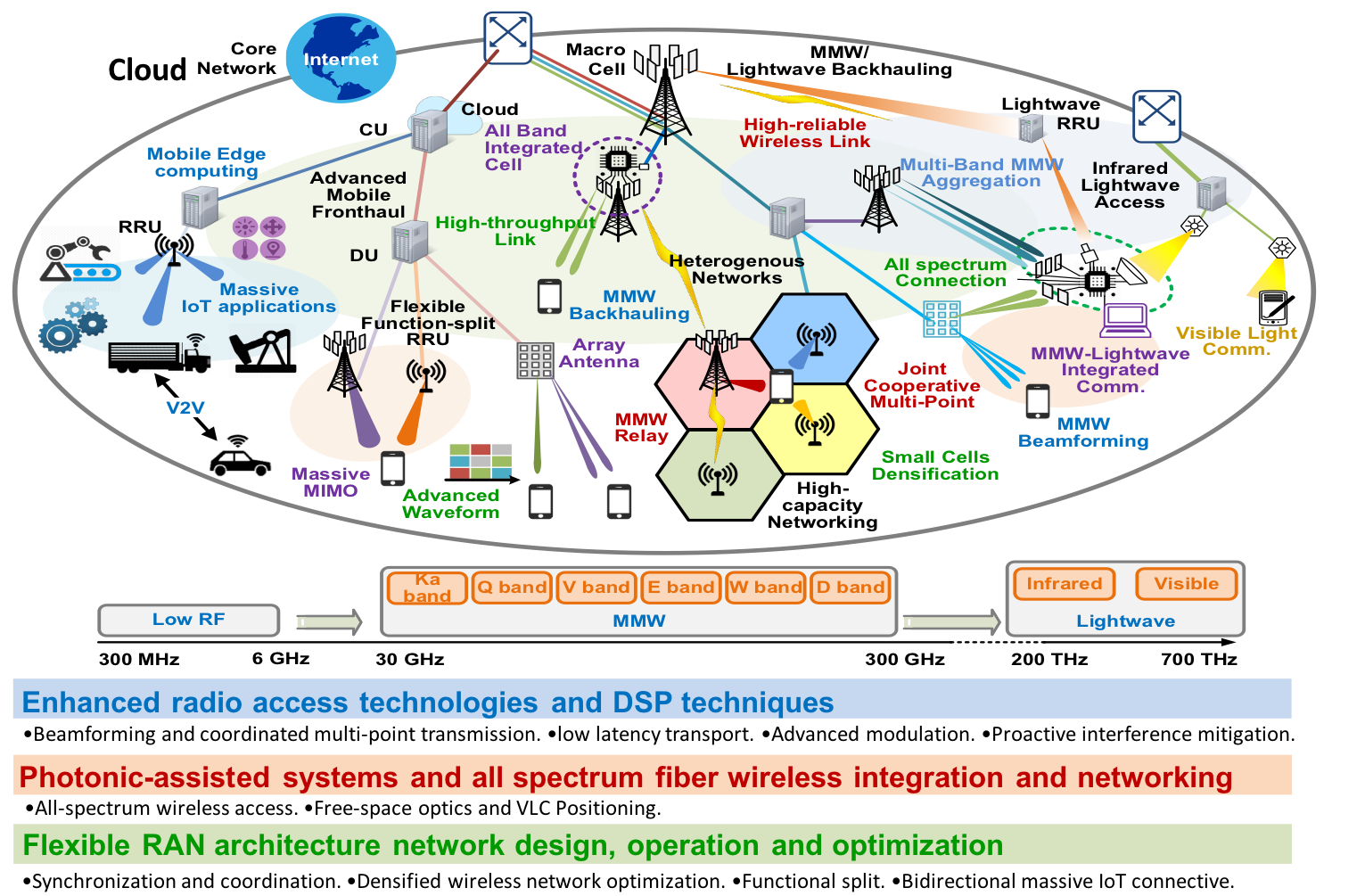 FiWIN Projects: Panoramic View and Scope
---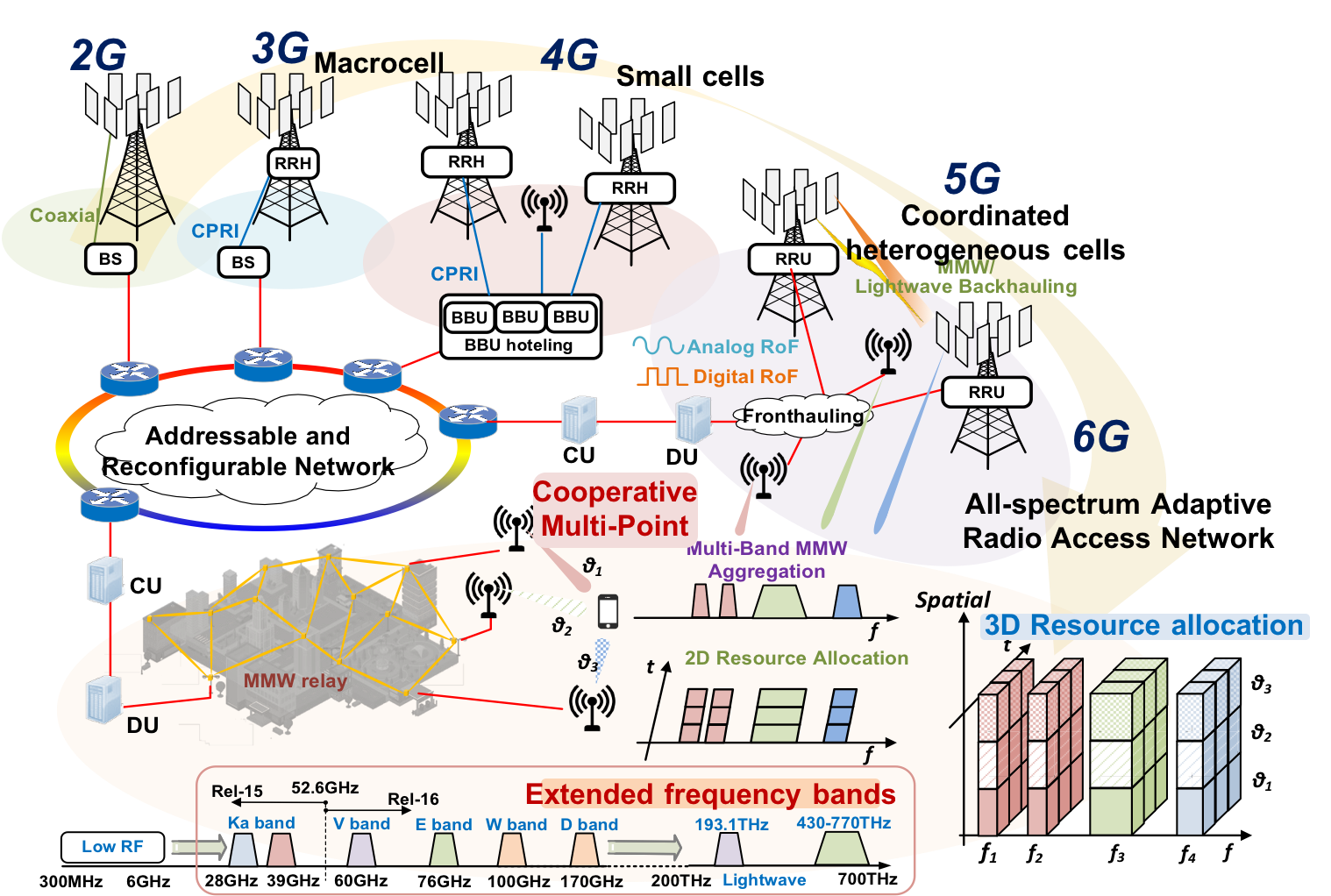 FiWIN Fiber-Wireless Access Network Roadmap
---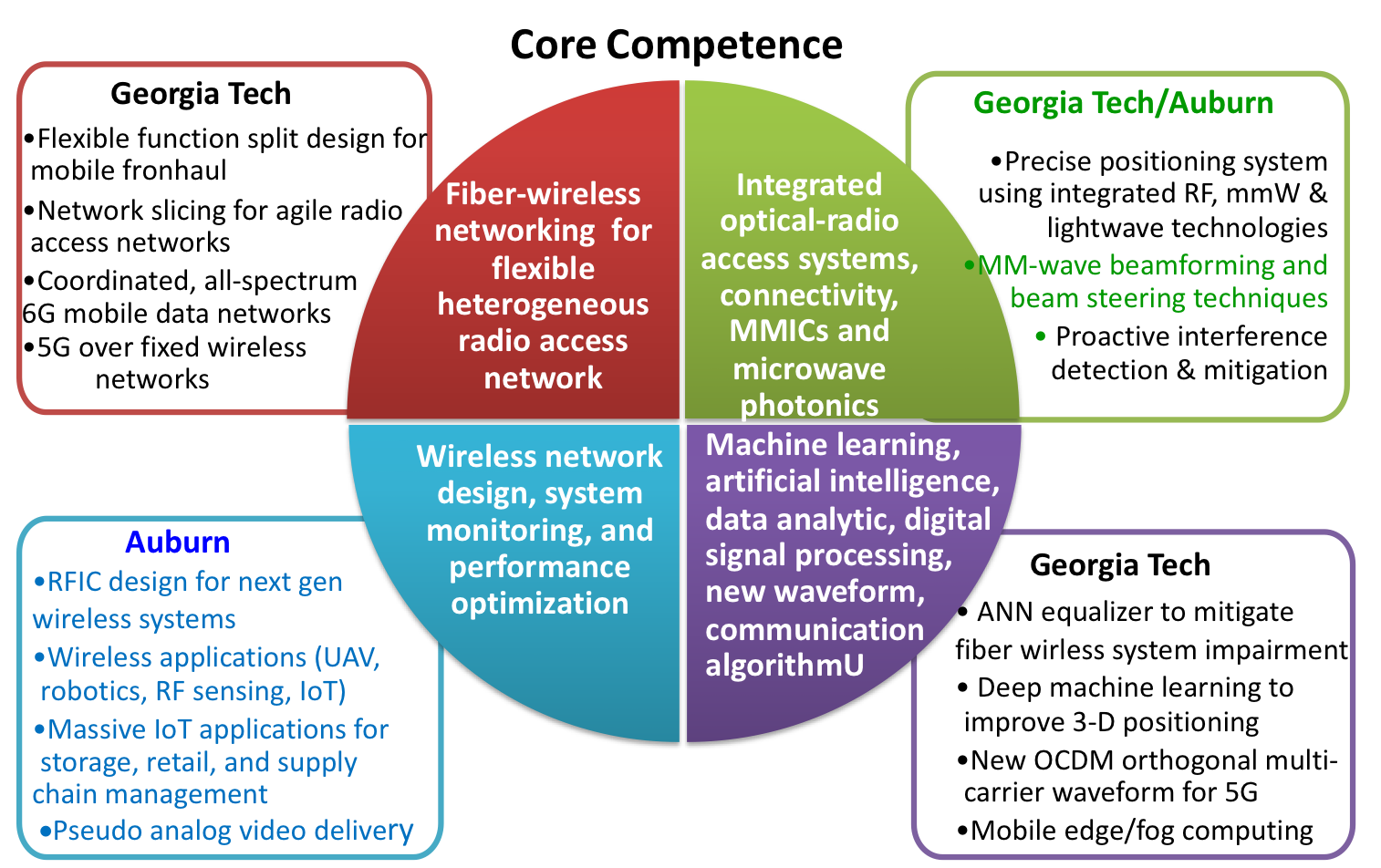 FiWIN Core Competence and Research Projects